Handwriting Cutting Board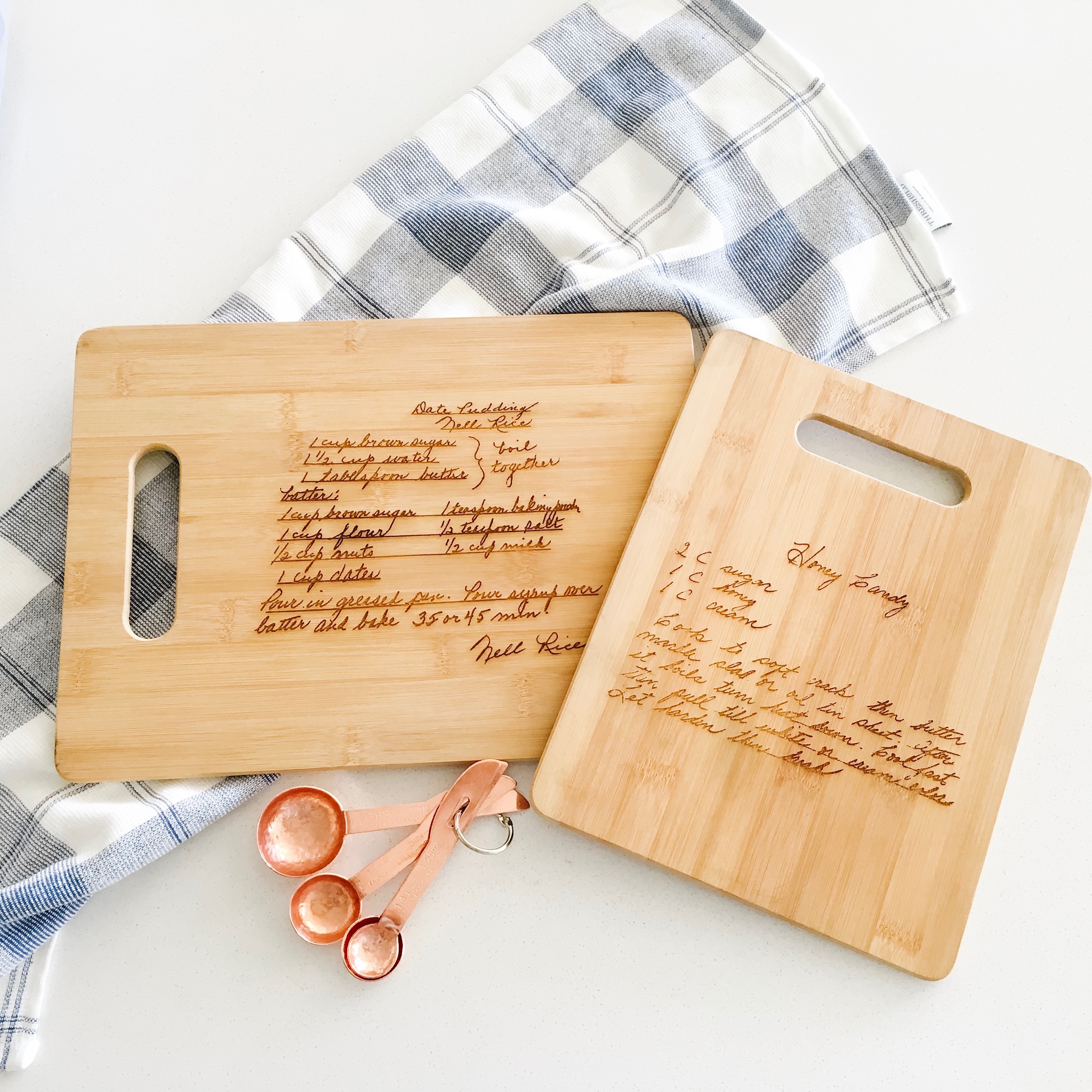 Handwriting Cutting Board
Handwritten recipe engraved on a high-quality bamboo cutting board. We clean up the image you submit and prepare it for engraving using a specialized technique that produces the finest engrave possible.
Our cutting boards are intended for decor-use only and made of durable, long-lasting renewable bamboo. They are sure to lend a naturalistic warmth to your home.
NOTE: Due to the varying hardness of bamboo, your engraving on certain pieces of the bamboo board may appear darker (or lighter) than other parts. This is a natural characteristic of bamboo which makes each board unique.
Dimensions:
Large - 13" L x 9 ½" W x ⅜" D
Small - 11" L x 8" W x ⅜" D
***HOW TO ORDER***
Send a copy of the picture with the handwriting (or recipe) you would like engraved to hello@sweetlywritten.com. Attach a copy of the image to the message. We may reach out to you if we have any questions on the image you submit.
IMPORTANT TIP: When sending us your image, please indicate specifically what you would (and would not) like engraved. When taking a picture to submit, please be sure the image is not skewed or taken at an odd angle or it will appear warped when engraved. Dark writing with a white background works best. Try to avoid red backgrounds and light pencil.
Follow us on Instagram and Facebook: @sweetlywritten
Thanks for shopping with us,
♥ Corey & Megan ♥